Hello and Welcome to davidnorcross.com

This is

THE OFFICIAL SITE

of

David Norcross

All Around Good Guy

Don't be fooled by poorly designed substitutes. 

Oh, they're out there - believe me so be careful!

Contrary to popular belief, this site is still not

SPONSORED BY

nor is it

ENDORSED BY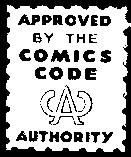 This site  has been taken over by D & D Deli. 

Where everything is better with a sandwich.

During the month of July, we are participating in the Hitachi High Technologies America Community Action Commitee's Food Drive.

If you are here to review the menu and place an order, click the link below:

If you are here to visit David's Website, send him an email and he will send you a super-secret link.